"A Log Cabin Granny Annexe could be the Ideal Solution for
Extra Living Space in Your Garden"


A log cabin granny annexe can be a great way to provide extra living accommodation without making big changes to your house! There are some times in our lives when there is a need for extra living space, but perhaps somewhere which is separate from the family home. On the other hand if you are caring for an elderly parent, for example, you need to be close by as well. A granny annex in the garden could be the perfect solution. It provides a nice living environment, will not mean sacrificing space in the house and also means everyone will still have their own space (which is important). If you have some space in the garden and have a need to provide some extra living accommodation, then this is an area worth investigating.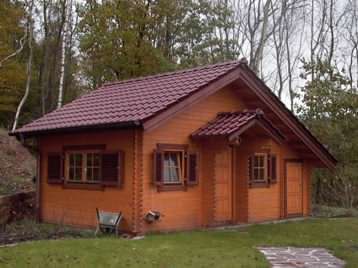 Want to know more about a log cabin granny annexe?





Logs

Without wishing to repeat myself too much, always choose your logs carefully. I won't say too much here, as it is well documented elsewhere on this site, but make sure you know how to choose good quality logs. To find out more, take a look at our log section.





Aspect and situation

Think about the users of a log cabin granny annexe and what are the things they likely to do. Whilst the name "granny annexe" suggests looking after an elderly parent, sometimes people use these types of buildings for younger people too. So decide if you want the location to be private or do you want it to be very much in the sight line of the house? Would you prefer the cabin to be very close or quite some distance away?

Always think about which way the cabin faces and try to utilize the sun as much as possible. The view out from both the cabin and the house will be important, so think about the best compromise on this front. Also where the services come from and go to may also have a impact on your location, as this will affect the overall cost.

Design

The design of a log cabin granny annexe does need careful consideration. Log cabins should be located well away from the ground to stop moisture problems, but you must think about access for anyone who is not very mobile. Also, a single storey cabin will likely be easier for an elderly person, rather than having to go upstairs. Make the amount of moving around required to do things as efficient as possible to make it easy for those living in the annexe. Bathroom and kitchen are areas which can cause problems for the infirm, so plan these carefully and always think ahead to what future years might bring. For more general log cabin design features, please visit the design section.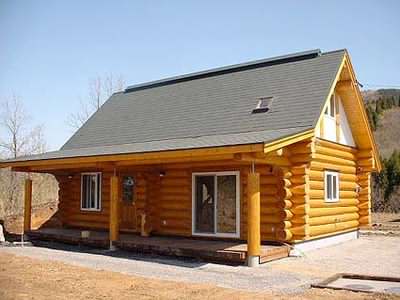 Foundations

The foundations, as the name suggests, are fundamental and important. Good foundations help protect and support your investment, making it last to its' full potential. Poor foundations on the other hand can lead to structural problems and can severely reduce the life of a log cabin. Discover more about log cabin foundations.





Plan for the future

Always plan for the future! Whilst today a log cabin granny annexe may provide all the answers, what about in 10 years time? If the same person is not using the cabin at this point, could the requirements have drastically changed? So think about getting something which, if it is only to be used for a limited time period, can be used afterwards? If you are not sure, then try to make any cabin as flexible as possible (to keep your options open). A more open plan design could be beneficial in this way, as you can always provide some means of partition at a later date, should you need to.

Care for the elderly

If your log cabin granny annexe is primarily designed to look after the elderly, then consider what may be very useful for them now or maybe later. Some means of easy communication could be very wise. A phone line may be very useful, but for someone who struggles to get out of a chair, it may be a special intercom or buzzer system. The provision of hand rails around the cabin could also be a great benefit for someone who struggles to get around. You may want to think about walk in baths, remote controls for lights or curtains. There are many way to help make elderly people who find moving around difficult. Careful planning before you start could help to potentially limit more costly retrospective alterations later.


Click here to go from log cabin granny annexe to the homepage