"Do You need Log Cabin Insulation? Many companies say no, but is this really wise?"


Whether you need log cabin insulation has been a long debated subject and one which I feel has been poorly advised in some cases. For larger log cabins, building regulations may well stipulate this as a basic requirement, in which case this question is answered already. For many smaller cabins though, this is not the case and it comes down to personal choice. It will certainly add to your initial cost and so it is often not included in the basic specification of a cheap log cabin, particularly as the headline price is increased. However if you intend to use your log cabin in the winter, (where temperatures are cold), then in the long term, log cabin insulation could well save you money and give you far superior levels of comfort too!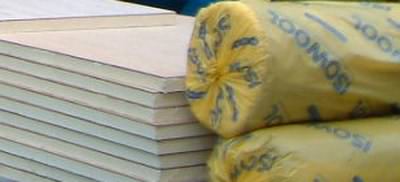 How should you decide then if you need Log Cabin Insulation and what is best to use if you do?





Insulation or not?

The first and foremost consideration in whether to use log cabin insulation, is when and what you intend to use your log cabin for. If you are only building a small garden log cabin for occasional use, then unless you happen to want it mostly in the middle of winter, the benefit is probably not going to outweigh the cost. For anyone though who plans to use their log cabin frequently during the times of the year where temperatures regularly drop into single digits (centigrade), or especially freezing conditions, insulation must be considered. Remember that many smaller log cabins are made out of thinner logs which give you less protection anyway. Thicker logs help to insulate your cabin, but ultimately insulation is going to save you money if you need to heat your log cabin a lot. Look into this area more and discover if you need log cabin insulation.

Where to use insulation

Insulation can be used in many parts of a log cabin. The main idea is to obviously insulate the cabin from the outside weather conditions. This can be vastly improved by putting insulation in the floors, walls and ceilings. With log cabins, putting insulation in the walls requires a special type of insulation walls structure, due to the movement of the logs. You also will not be able to use a totally rigid insulation material exclusively in this area for the same reason. Insulation is also used between internal spaces for sound deadening now as well, so insulation is not all just about heat. So we will reveal what areas can be insulated and what products can be used there.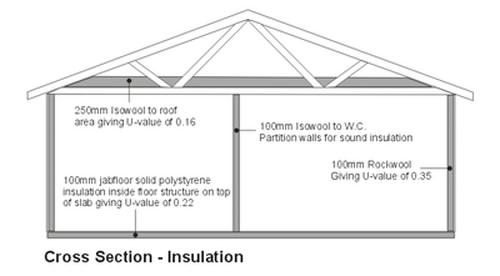 &nbsp Insulation can be used in many elements of a building





Types

Insulation comes in many different material types, shapes and thicknesses today. It is a key area in new buildings and therefore product development is fast and new products constantly come onto the market. There are 3 or 4 main categories of insulation, but the cost and installation requirement vary considerably. There is also a big push for using more eco-friendly insulation these days, which involves the recycling of materials such as paper, the use of products which can be grown commercially, and animal products such as wool. Take a look at what types on insulation there are and what log cabin insulation you might want to use.

Insulation values

The U or R values (or any other national equivalents) of buildings are much more in the public domain. The drive by governments to reduce carbon footprints, by making energy efficient homes in particular, means this is something we are all much more aware about. What value is good enough though and should you be looking to just meet any minimum requirement? Or should you well exceed them?! For log cabin homes this definitely becomes a hot topic and something you should know about. Log cabins are very energy efficient. And with the right insulation, they can be a wonderfully green place to live.

Insulation cost

So we know there are a lot of insulation types out there, but do the prices (per unit area) vary a lot? In a word: Yes! This is why it is good to know about these things before you get too far down the road. A little extra money spent on the initial structure can often allow you to use a much cheaper insulation product. It does depend on the amount of space you have, but limiting your insulation cavity size in your initial design may force you down the road of expensive insulation. In a large log cabin house, insulation costs will run into the thousands and it therefore becomes an important part of the overall budget. Don't forget that installation costs also vary considerably too, so weigh this up in your overall log cabin insulation budget.





Insulating an existing house

If you are considering insulating or redoing insulation in your existing log cabin or other type of home, then the situation can be different to insulating a new one. In this scenario it depends on what construction type it is and therefore what suitable cavities (or spaces), you may have to insulate. Try to think the whole structure right through, to get the maximum thermal benefit. Also think about material costs versus installation costs and consider the overall budget. If you would like some more advice take a look at this home insulation webpage , where someone goes through in detail insulating their 1950's home.


Click here to go from log cabin insulation to the homepage