" Mobile Log Cabins are on the increase, but You Need to understand the fundamental differences to traditional log cabins! "


Mobile log cabins have become a much more common sight in the last decade. In Europe if you stayed in some of the large holiday parks, the chances are you have seen mobile holiday cabins there. With many static caravans coming to the end of their life and with a more sophisticated clientel, mobile cabins gave the ideal answer. Also certain aspects of mobile cabins have made them easier for individuals to have a home or holiday chalet made this way!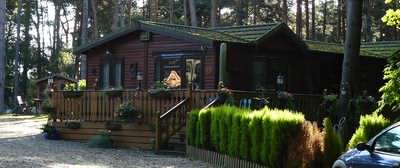 Mobile Log Cabins can be found in large numbers in holiday parks, but find out why some individuals like them as well:





Why are they so popular?

One of the key reasons for the success of mobile log cabins, is the fact that there are certain planning loopholes in some countries, like the UK, which have allowed them to be used, where traditional log cabins would probably have been rejected. Mobile units come under different part of planning laws in some countries and therefore, in many cases it is easier to get planning. In America the types of cabins are more used, not because of planning (which is not normally an issue), but because it allows almost finished units to be delivered to site and with little time and effort can be used very soon after delivery. Whilst this is not the norm in many other parts of the world, in America double or triple width mobile homes are not unusual. Discover why mobile log cabins are popular.




Usage

In Europe the mobile log cabins are normally used for holiday accommodation. Their compact size and the way they can be delivered to site finished, offer this type of business certain advantages. Combine this with more relaxed planning laws on mobile units and it is easy to see why more are being used now. While some people will use them to live in here, in North America mobile units are used much more widely as homes. The space and easy of transport on much bigger roads, gives much greater possibilities here. Find out more details on mobile log cabin usage.




Specification - Logs or timber frame?

Now just because some mobile homes are called log cabins, don't assume this always means they are made from real logs! Some are actually made from timber frames and cladded in a log profile board to look like a log cabin. Sometimes this isn't even timber, but plastic imitation wood! This makes the units lighter and can still look OK, but they are not real log! Also insulation can be an overlooked area of the specification. Find out more on how mobile log cabin specifications compare to conventional log cabins.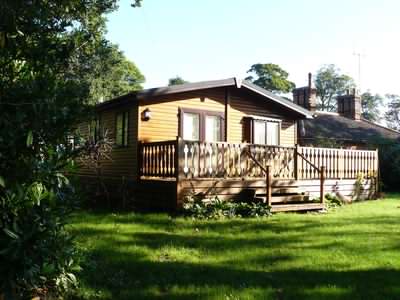 Designs

As previously noted, the design vary a lot between European and North American mobile cabins. In many European countries there are certain maximum dimensions which must be adhered to, in order to be classified as mobile. In the UK for example, this leads to often long and narrow designs, and the maximum height means they are quite low, with shallow roof pitches. Specifications also vary, with much lower insulation requirements. Overall this can lead to a blander general appearance and mobile log homes, will often be of a lower quality than a more standard type of log cabin, so be careful when comparing. In America there are not the restrictions on size so designs are much bigger and more varied. Take a look at designs more closely , at the bottom of our specification and design page.




Delivery and installation

So how do mobile cabins arrive and what about the installation process? Well this again depends on where you are, but most will arrive in 1, 2 or 3 sections, which can be bolted together. Many can be order pre-finished, this effectively giving you a turn key unit, but many can also be ordered part finished, for on site completion. Some will also sit on a chassis with wheels, while other are put on some sort of foundations. This again may depend on planning and what is deemed acceptable. Often this is a bit of a grey area, so be careful! Why not explore our dedicated delivery and installation page?


Click here to go from mobile log cabins to the homepage