"Looking at Scandinavian Log Cabins? What are the differences from other global locations?"


Scandinavian log cabins really do go right back in history! When you visit countries like Finland and see the vast woodland which dominates the countryside, it is not hard to see why log cabins are part of their heritage. With forestry being a major part of Scandinavian countries economy, log manufacturers are also numerous in this part of the world.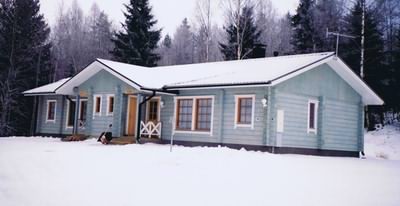 So why do Scandinavian log cabins vary from those found in other countries? Well as usual the weather has a large impact on the designs, with long, cold winters being the norm here. Also the type of trees which are grown here, also contribute to the logs themselves. Cultural differences and popular social and leisure activities, also have made certain aspect of log cabins more prevalent here.





Weather

The weather has shaped traditional Scandinavian log cabins for hundreds of years. With significant areas of these countries being within the artic circle, it is easy to see why the cold winters with lots of snow have influenced their designs. Log cabins here will usually have large roof overhangs to keep the snow away from entrance areas and windows. The doors are also usually outward opening, so if the snow has drifted up against the door, it will be pushed away from the inside of the cabin. Discover more on these and other aspects which have resulted from the Scandinavian weather.




Timber

The forests in Scandinavia are vast and cover much of the landscape. The trees tend to be certain species and there size and shape influence the logs which are manufactured from them. The climate also has a lot to do with the quality of the timber found here. The long hard winters are a key factor in why Scandinavian timber is held in high regard. Find out what to look for in your timber.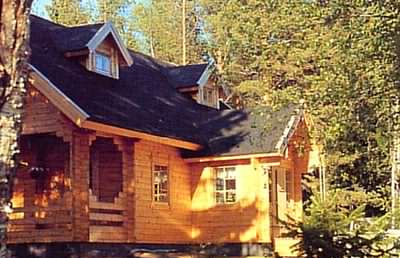 Site location

Many log cabins in Scandinavia are now holiday cabins for Scandinavian's to enjoy a nice relaxing break. There are also an enormous number of lakes in this part of the world and many designs are done with this factor in mind. Hence you will often notice many log cabins here have large covered decks, so they can sit out and enjoy the view. While it does warm up in the summer, Scandinavian's summers are not as hot as other parts of Europe and with often exposed country locations, log cabins are made to maximize the heat that is available. We reveal more about how log cabins are affected by their site location.




Cultural/social

Every country has it's own cultural and social differences. Scandinavians' love their sauna's and you will find them in massive numbers here. Hence when looking at Scandinavian log cabin designs, you will often see they incorporate this very feature. Their love of lakes and the outdoors, also influences a lot of log cabins as well.


Click here to go from Scandinavian log cabins to the homepage