"Which Log Cabin Designs are best & which features help to Protect Your Log Cabin?"


Log cabin designs are one of the most crucial parts of your log cabin project! And if you are looking at a large log cabin, then never more so if it is going to be your home! Whilst design will dictate the aesthetic appeal of your cabin, critically it also has a very big impact on how your log cabin will stand the test of time. Certain log design principles must be followed to allow the log structure to work properly, but additionally certain design details will significantly influence how well protected certain parts of your log cabin will be.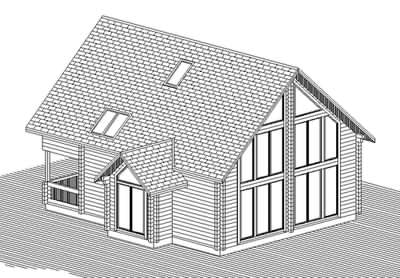 So which part of Log Cabin Designs do you need to look at?





Log Cabin Architects & Designers

To get a good and successful log cabin design in the long term, using a top architect/designer is important. Experience with log cabins is key, as they must understand the unusual characteristics of log cabins. Discover what you should be looking for, to get a great log cabin architect or designer.





Design principles

The structure of log cabins is unique, as the logs themselves form the complete structural element of all the walls. As such lintels and walls cross rigidity and have to be designed right. Log settlement is also absolutely critical in good log cabin design. Discover about these and other log cabin design principles.




Moisture

Good log cabin designs must have effective ways of dealing with any moisture in mind. Moisture from outside must be kept outside, so that the integrity of your timber is not compromised. Any joints are key areas to be looked at, as these are the biggest potential weak spot in your log cabin. We reveal how to look for good design, so your log cabin is kept dry and will last properly. If you live in a damp climate, this is particularly critical. Read more on how to stop moisture in the logs.




Settlement

Log buildings will settle over time, especially in the months after construction. The ability for the logs to move and yet not cause any problems with stationary elements of the building is down to correct design (and, of course, good construction methods). You must avoid designs where there is the possibility of differential movement, as this may lead to problems. Any non-settling elements must have built-in sliding systems with the appropriate gaps or have manual adjustment methods. Discover why understanding log settlement is so important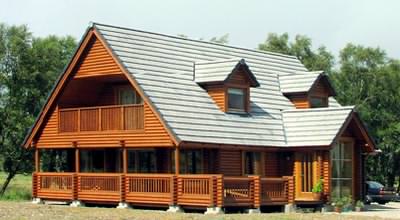 Openings

Log openings are mainly the holes cut in the log factory for the fitment of windows and doors. For openings in the structural element (i.e. the logs), it is essential that the weather is kept out of these areas. The sealing of windows and doors therefore needs to be effective, as well as aesthetically pleasing. Well designed drip details help to keep water away, and good roof design can also help protect this area. Get more info on log openings.




Roof Overhangs

Roof overhangs are a much overlooked part of log cabin design in some countries. Have you ever wondered why log cabins, in very cold climates, have such large overhangs? While they look great, this is not the primary reason for their design. They have been designed for protection. Large roof overhangs, while shielding you from the elements can also have a very beneficial effect on the overall structure.

Corner joints

Log corner joints are something which help give log cabins their unique, external visual appeal. The exposed log ends look really special and give log cabins their raw appeal. However the exposed log corner joints and the log end grains must be looked after. Again, moisture can be minimized with good design, although certain maintenance is also key.

Log home plans

There are many log cabin designs out there, but visualizing the end result can be difficult. If possible try to see examples of similar cabins to give you a better feel for the floor plan. Make sure you have enough space, especially in the main living areas. If you are looking at a storey and a half designs, try to see how much area on the top floor you will be able to properly stand up in. Some roof designs can encroach on the usable space considerably, so don't just look at the floor area alone.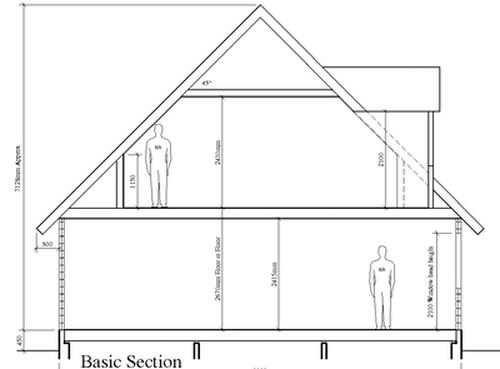 Roof & tiles

As already mentioned, the roof design is very important on a log cabin. But as well as roof overhang, the roof pitch must be looked at. The angle of the roof may dictate what type of roof tiles you can use, as roof tiles have a minimum pitch requirement. Different types of roof tiles vary a lot in the roof pitch they need. Roofs are also designed with a certain maximum load specification. If you are looking at a heavier roof tile, you must make sure the roof can support this weight. See how to check that your chosen roof tiles are OK with the roof design.

1 or 2 storey?

Generally log cabins are either 1 or 2 storey. Of course a storey and a half designs are popular too, but this is really a variation on a theme. Due to log settlement, traditionally most log cabins are no more than 2 storeys. With modern techniques, this may change in the future, but certainly a lot of log cabins are single storey. To enable you to see how your space works and feels internally, a cross sectional drawing will help you to understand this better.


Click here to go from log cabin designs to the homepage