"What would You like to know
about a Log Cabin Holiday?"

A log cabin holiday can provide the ultimate in relaxation and getting in touch with nature. For many people who spend most of their lives in busy conurbations, an escape to the country in a lovely log cabin is very appealing. That is why there are now so many large log cabin holiday developments around now. With clever landscaping and a forest location, large developments can still provide a private site with the benefit of nice on-site facilities. Now whether you are thinking of renting or building a log holiday chalet, there is plenty you need to know.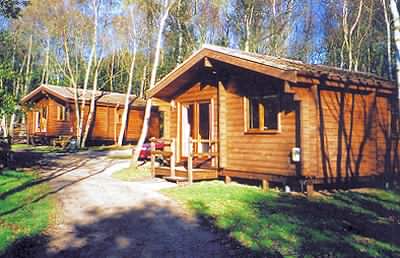 Firstly we will go over log cabin holiday units and developments in more general detail, to give a better idea for those who haven't really looked into it before. We will then reveal more specific details in both areas, with a separate section dedicated to both those looking for a log holiday and those of you who want to look at building your own holiday chalets. There are now some log cabin holiday developments out there that have literally hundreds of units on one site! This creates a huge business opportunity and this level of investment warrants a lot of research. You must make sure you end up with good log cabins which will still look great in ten or twenty years time.





Why are log cabin holidays so appealing?

Well, we all like something which is quite different from our normal living environment and log cabins provide this atmosphere in abundance. For the majority of people who have no experience of living in a log cabin, walking into a building made completely out of wood evokes many positive emotions. Each log has its own unique markings and the soft but warm ambience the logs create is just what you want to unwind on holiday! Log cabins are so tactile and the smell of the wood pervades the air. The warm glow of a log cabin at night time as the lights illuminate the logs inside is a very inviting scene!




Log holiday cabin design

If you are looking to have log cabin holiday chalets constructed so they can be rented out, you need to think carefully about the design. The first thing to establish is who is your target market and what are there needs? This will help to guide you to the size of cabin you will need and what type of specification and design features will help your cabins to exceed what they are being offered else where. The balance between space and cost is always a tough one. You also need to check on such things as the need for disabled units. There are many other aspects we will consider in the log holiday cabin section.




Location

Most log cabin developments are located in a rural environment and some right in a forest or woodland. What better fit can you have than a cabin made of trees, right there in amongst a wood! They are so natural and so utterly at home in this environment. Furthermore, you can paint the timber in any colour, so you can blend the log cabins in with the background, if you wish, to make them even more at one with their surroundings.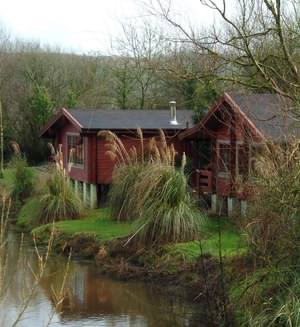 Benefits

Log cabins also offer a lot of benefits, because of their inherent qualities. There are tangible health benefits to staying in a log cabin. There are also many plus points in respect of their thermal efficiency, therefore running costs and warmth in winter is very good. Their carbon footprint in manufacture, construction and running of a log building is extremely good. You can find out a lot more about these and other log cabin benefits.




Log cabin holiday parks

Log cabin parks for holidays do vary a lot in their size and facilities. You may find a small, intimate site with just a handful of log cabins the most appealing. On the other hand if you have children and want lots of facilities on site, then a large holiday park may be your best option. There are many caravan parks which have now put in some log cabins within the site to offer more variety to their customers. Some log cabin developments now have all the luxuries, complete with hot tubs out on their own decks! Others offer a more basic approach, for those who like the camping experience more, but without the tent. Whatever it is you are looking for, the chances are if you look hard enough you will find it somewhere! If you are doing a log cabin holiday park, take a look at this in more detail.




Log cabin rentals

A log cabin rental can be a great way to spend a holiday! There are many places now offering log cabins for breaks and most are found in rural locations. This is a fantastic way to unwind and get away from it all. If you are thinking of a log cabin holiday and don't know where to start, let us help you out. Take a look at some interesting websites and get the holiday juices flowing! Find out more on our page dedicated to log cabin rentals.




Click here to go from log cabin holiday to the home page