" Mobile Log Cabin Installation is a key advantage to this type of unit! "


The process of mobile log cabin installation and delivery is major selling point! Most mobile units will come prefinished as effectively a turn key project. Larger twin units will of course be joined together on site, but most buyers (especially for holiday parks) will order units which are completed inside and out! There is still a certain amount of preparation work required on site and services will still need connecting, but the speed and cost of the ground works side of things is greatly reduced. In a business where minimum disruption and space is available and where maximizing rental time is key, mobile log cabin installation times is a real plus.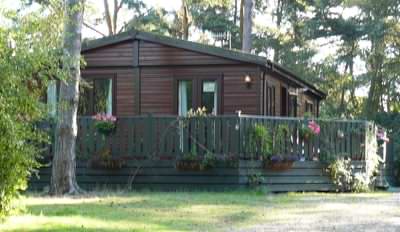 Mobile Log Cabin Installation





Mobile Log Cabin Installation - Delivery

Mobile log cabin installation can vary a little depending on the size of the unit and therefore how many sections it is delivered in. Long flat bed or articulated lorries will normally be able to transport a small single unit complete, which really makes delivery very easy. Depending on the size and weight of the unit, it could be unloaded using a hiab crane built onto the lorry or for larger designs a full stand alone crane or large all terrain forklift maybe required.

For larger mobile log cabins, delivery of sections will need to be co-ordinated, to allow space for offloading and then joining the sections together. Ideally this should happen within a short space of time, to minimize down time on site and to get the cabin weather tight as soon as possible. Larger twin or triple units will need carefully craning together and will need to be in exactly the correct location once is the fixed together. Single units can easily be moved after delivery, especially if they are delivered on a single chassis with wheels.

Mobile Log Cabin Installation – Ground works & base

The real bonus to having a mobile log cabin, is the savings made on the ground works. There will need to be the provision of all the necessary services, in the correct location on the site (so make sure you know where the connection points are for your chosen design.) The preparation of the base itself will vary depending on the unit size and weight. Also it pays to get someone qualified and with local knowledge, to assess your soil conditions and specify what would be most suitable.

For simple single units, some ground dug out at the load bearing point, which then has compacted hardcore and blinding may be sufficient. Some people may prefer to install some kind of hard pad under the whole unit. You will also need to consider ground drainage to prevent water logging during rainy spells. Some consideration should also be given to where cars will be park, if like many holiday parks you can park right outside the unit. If the unit is for your home and cost is not such an issue, you may consider putting some concrete down and doing a more substantial job. The great thing is you have lots of options!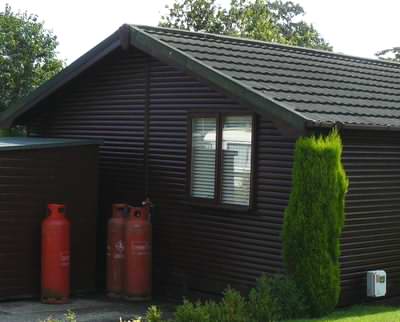 Mobile Log Cabin Installation – Services

You will need all the relevant services to get your mobile log cabin fully functioning. Nearly all units will need electricity, water and will be connected to a sewage system. Gas may also be required, which could be in the form of mains or bottled. Especially if you are doing a large holiday park, ensure you have plenty of capacity to service all the new units you plan to install. Modern cabins often have the likes of air conditioning which can require additional electricity in peak season.

Most mobile units will have the service connections at the back or sides, well away from the entrance area. Sewage connections will need to be where waste needs to be taken away from the units, i.e. kitchen and bathrooms. It looks much better is cables and pipework is not readily exposed and so some screening to these areas can really help the external appearance. Also make sure pipework and cables in the ground are not a danger and you know exactly where they are for any future work which may need to be done.

Mobile Log Cabin Installation – Level of finish

The level of finish will depend on usage, your needs and budget. Most holidays units will be supplied fully finished inside and out, so they just need located and connected to the services, before they can be operational. This method also allows businesses to budget very accurately on the finished cost, as very little site work is required.

Other more adventurous holiday parks or more likely individuals doing a mobile log cabin installation, may prefer to finish the units themselves. This may save some cost if time is not an issue, and more individual and top quality mobile cabins will probably offer more possibilites in terms of finishes which can be used. Some more bespoke type mobile log cabins may offer the use of real timber, but the majority use plastics, textured boarding or plasterboard. Also make sure you have qualified people to install such things as electrics and gas, which must be fitted safely.


Click here to go from mobile log cabin installation to the homepage