" Timber Windows are significant to both Your Log Cabin Form and Function! "


Getting good timber windows for your log cabin is important. Your windows will affect the look of your log cabin from the outside, as well as how well you see out from the inside. Not only this, but they have a big contribution to the overall thermal efficiency of the building. How they operate is another aspect which needs looking into, as different countries tend to favour different mechanisms and direction of opening. You must also think about timber quality, safety and security, ventilation, ironmongery and other window related areas.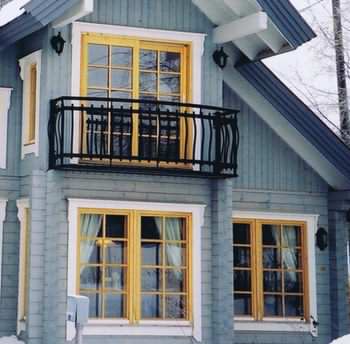 What do You Look for in Timber Windows?





Style & Size

There are many different timber windows which you could use in a log cabin. After deciding where you want the windows in your log cabin, you then need to think about what size and style you would like. In respect of size there may be certain factors which influence your design. Structural requirements, minimum means of escape sizes and whether you need the window to open and shut, or just be fixed, can all affect what the biggest or smallest your windows can be. Some local authorities also have a restriction on the maximum amount of glass you are allowed, relatively to the overall external wall area (this is so in the UK). So if you are planning a lots of windows, check this out first!


In regard to the style of timber windows, one of the biggest differences is whether the window is one piece of glass or divided into smaller panes. Generally it is cheaper to have one glazing unit per window, however there also is another clever solution to achieving a look of small window panes without to much compromise. A wooden overlay (which is hinged) fits on the outside of the window to give the appearance of small panes, but it still uses one single glazing unit. The added bonus is the overlays can be swung out of the way to make window cleaning quick and easy.


Larger window can also be subdividing into 2,3 or more units. As window opening mechanism can not cope with huge opening windows (too heavy), this allows certain parts of the window to be fixed, while other sections can open. Being all contained within one frame this option is normally cheaper to construct than all the equivalent individual units being fixed together and it is quicker to install.

Mechanisms

The opening mechanisms (on timber windows which are not fixed), do vary quite a lot from country to country. In North America it is quite popular to have side hung outward opening windows, which open using a rotary handle to operate. In the UK windows usually pivot (side hinged) outwards and have friction pads on the stays, so that the window will stay open. In Scandinavia it is popular to have inward opening windows, with tilt and turn units being common and also fully reversible (or top turn 180) as well.


So which is best? Well it depends really, and a lot of it can be our individual preferences and what we've grown use to. Just remember if your log cabin is being imported from a different country as a full package, the window mechanisms will probably be those which are found in the country of manufacture. One thing we found for example was that timber windows from Scandinavia using a tilt and turn mechanism, were quite different to usual UK ones, in their operation. For a start they opened inwards, which meant you couldn't use the window sills to put anything on and in the "turn" mode there was no way to securely hold the window in a part open position. However I really liked the fully reversible mechanisms, which would stay open in any position and it also meant you could clean the outside glass from the inside, (very handy for upstairs windows)!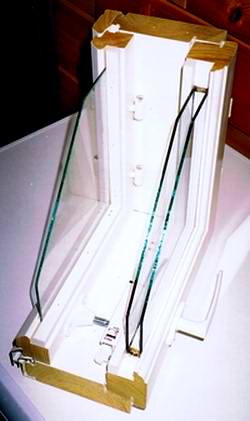 Efficiency

The overall efficiency of timber windows is normally measured as a "U" or "R" value. This is determined by the level of heat loss from a unit. The glazing itself is the biggest contributor to this, but the frames and seals are important too! It depends on which country you are in, but most modern window units in a reasonable size permanent log cabin, would be double glazed these days. In cold countries like those found in Scandinavia, it is also not unusual to get triple glazing! Generally the more layers of glass you have the more efficient your window should be. It also has the upside of improving noise insulation too! The glass type used and what is contained within the sealed gap in the glazing, will significantly alter their effectiveness as well. We will go into the glazing in more details in our dedicated glazing section.

Ventilation

Most timber windows in modern countries will require a level of trickle ventilation to be designed into a unit. With many houses now being very air tight, this is even more important, to allow for some fresh air to be able to circulate. Windows often have a closeable vent strip built into the upper sash of a window, which quickly allows the user to select whether they want it open or shut. Within the window gap that allows this vent to operate, there is normally some kind of foam, or mesh which stops air rushing through too fast and creating a draft in windy conditions.
Many windows also allow more ventilation by allowing the window to be locked in a position where it is open and inch or two. This means you can greatly increase the flow of fresh air, but also the window is not open enough for someone to be able to put the arm through the tiny gap. By having a mechanism still securely holding the opening part of the window to the fixed frame, it is still reasonably secure. However anything that allows a large lever to be used to force entry is obviously not as secure as having the window fully shut!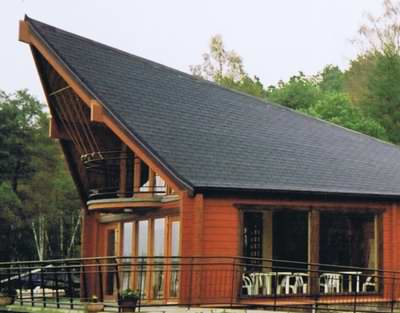 Ironmongery

The type of handles used for your windows is normally selected to match or compliment that which is used in the doors too! They can vary from very modern designs, to very traditional wrought iron ones. Chrome and brass coloured finishes are popular with metal handles on timber windows. In North America where the more rustic style of log cabins are more popular, black wrought iron handles can often be found. Some people even get bespoke designs to match a theme they have created for their log cabin!

Other factors

Overall quality is very important for your timber windows. The timber used and how it is put together to make the window, play an important role here. Seals, drip sills and other factors also need considering. We reveal more on these aspects in our quality section for windows and doors.


Fly screens are widely used in North America but are not found as much in some countries. Although I would say they are getting more common in Europe, they are by no means a standard feature. However if you live in a hot country in particular, or anywhere that suffers from flies, then fly screens make a lot of sense. Many windows can have these built in as an option and they could enhance your enjoyment of your log cabin considerably in the summer months!


Safety and security of your windows is a key aspect in today's world! Not only do you want to keep unwanted people out, but you also want the windows to be safe to use. There are several issues at stake here and we will go over them in more detail in our window and door safety and security section.


Click here to go from timber windows to the homepage