"Why should You Know about Window and Door Security and Safety?"


Well your window and door security and safety is something that impacts on 2 of the things you hold most dear in life! Firstly you really want to ensure your family are safe and especially with smaller children, this is not a matter to take lightly! Then secondly having invested a lot of money into your log cabin project, (especially if it your home), you really don't want to allow unwanted people into your cabin, due to poor security! So both a very important and we will highlight the main areas you should look into, before deciding which sort you should use.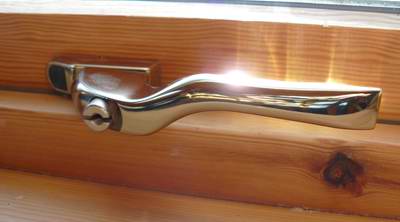 Window and Door Security and Safety





Window and Door Security

Good window and door security is all about keeping thieves or other unwanted visitors out of your log cabin! As the main points of entry, doors are obviously a prime target for intruders, but windows can also be used too! So here are the key areas to investigate further:


Locks
The locks used on your external doors are critical and the most at risk element for a forced entry by an intruder. Not only should they be very strong, but also they need to be hard to pick or unlock by criminals using special equipment. A keyless entry system can of course avoid this problem altogether, but not everyone likes them and you must make sure not to reveal your entry code in anyway.
Windows also often have internal locks too and although they are less at risk, if they stop an intruder opening a smashed window, it makes their life more difficult and might put them off. Window locks can also be used as a safety measure for children, but more on that later.


Window and Door Security - Multipoint locking mechanisms
Not only are the actual locks themselves important, but the number and quality of the individual locking mechanisms are too! Often budget windows and doors will rely solely on only the lock itself to prevent forced entries. A better unit will probably include at least a 3 point locking mechanism which when the handle is put in the lock position, will deadlock metal rods from the opening section into the outer frame. High end doors, can often have 5 or more multipoint locking systems! Basically these systems will greatly reduce the chance of your window and door being opened by force, by the use of large levers. So the more and better quality your locking points are, the higher your window and door security will be.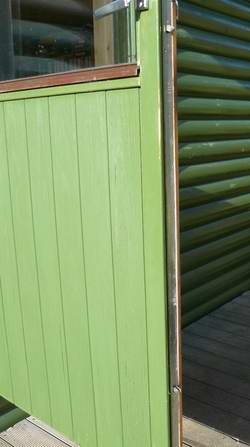 Strength of Your Windows and Doors
How strong are your windows and doors? We had a break in on one of our commercial buildings recently and they simply forced there way in by smashing large holes in timber doors, so they could fit through. Whilst it is sometimes difficult to stop a really determined intruder, many are opportunists and provide enough discouragement for start may stop them from trying in the first place, (or give up for fear of being discovered)! Your window and door security will be enhanced by the thickness of the material used and how it is constructed and reinforced. A strong visual deterrent can often go a long way in these situations to improve window and door security.


Glass
Some intruders may target glass in your windows or doors, as a means of forced entry into your log cabin. Again the quality of the glazing itself is usually relative to the overall window and door quality. The thicker the glass is the stronger it will be. Also how the glass is fixed to the frame is important. There is more on this in our glass section, but it should be very difficult to remove it from the outside i.e. where an intruder would try and gain entry. Toughened and laminated glass will also increase your window and door security significantly, as the glazed element which be much more difficult to break.

Window and Door Safety

Safety is becoming more and more prevalent in modern society. Whilst there is a certain cost attached to the extra measures put in place to achieve this, I am sure most of us would like a safe environment for our families! In terms of windows and doors then, let's take a look at the specific aspects:


Toughened or Laminated Glass
Having toughened or laminated glass is also a key feature in aiding window and door safety too! So much so in fact, that in some countries the glass which is below a certain height (relative to the floor level in both windows and doors), will have to be toughened or laminated to meet with the building regulations or code. For example in the UK any glazed element of a window or door, less than 900mm from the floor, will have to be toughened or laminated.
Why is this? Well children are particularly at risk, being less aware of safety than adults and so glass near the floor level could be more easily broken. I have seen first hand the havoc that a child putting their arm through a glazed section of a door can do and the result was really pretty gruesome, (resulting in a hospital trip and a massive scar)! I am sure most of us with children would agree that protecting our little ones is high up on our list or priorities and so this is an area well worth looking at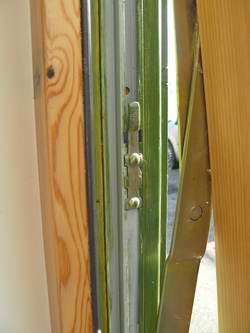 Child safety mechanisms
This is something which will usually be found on good quality windows and opening windows on any level above the ground floor, presents a much higher risk to children! We have probably all heard of a horror story of a child falling out of an upstairs window and I am sure none of us would want to run the risk of that happening to us! Although keeping upstairs windows locked and hiding the keys, would be one way of controlling this situation, the realities of life and the need to sometimes have windows open, usually means this is not possible all of the time. The best thing to have in this situation is a child proof mechanism which only allows the window to open to a small initial gap, but then the window will automatically lock in this point, until a safety lock is released. This lock is normally located further up the window (away from the reach of small children) and it will usually need an adult (or larger child) to open the window fully. This means no window will open beyond a point where a small child can fit through the gap, thus ensuring the safety of your little ones!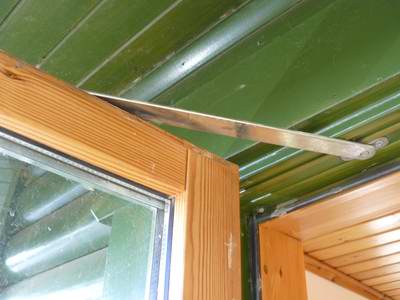 Door stays
A door stay (or method or holding a door securely in an open position) can be not only convenient but also a lot safer too. While I am sure many of us have propped a door open with a shoe or other object, windy conditions can sometimes release a door and cause it to slam shut. Again small children are most at risk and they do not understand the dangers which may lurk around the corner. Any method which mechanically holds to door open then is a good design feature and one worth looking at, particularly if you find you like having your doors open a lot. For doors (like French doors) which open and can pivot right back towards the wall a simple catch secured against the wall may be sufficient. On more sophisticated high end Scandinavian external doors you can get a door stay mechanism which means you can hold the door open in any chosen position. This is achieved by using effectively a brake which is applied when the door handle is put in a certain position. I have not come across this very much, but having got one on our office, I can certainly vouch for its' benefits!


Click here to go from window and door security to the homepage